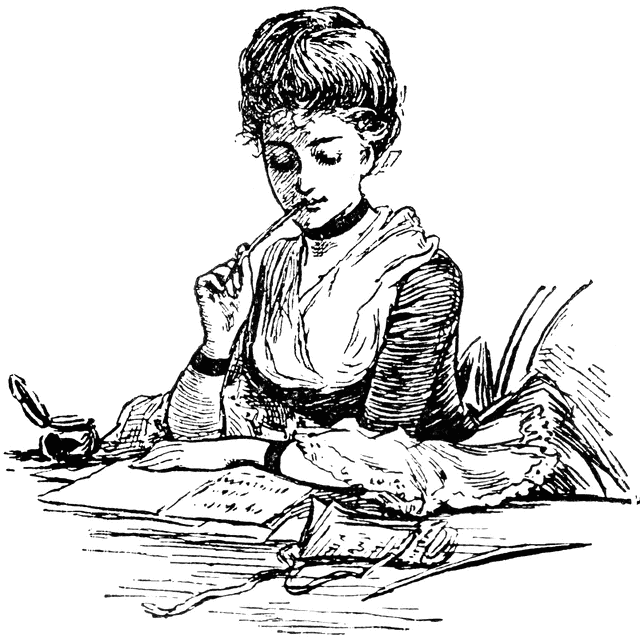 I'm going to pretend this is me right now.
Contemplative,
Beautiful,
Calm,
Imaginative,
Brilliant,
and without a Word Processor...
Which is not entirely true, because I can't write without a keyboard and spell check.
But, I'm going to pretend the intrawebz doesn't exist because it's VERY DISTRACTING.
Ah yes, and wearing a corset and a bun.